Networking
Prousys designs and implements commercial and industrial networks.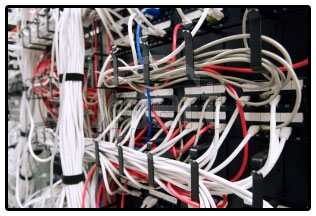 Leverage network technologies to extend real-time system control and monitoring across the facility, across town, or across time zones.
Proficient in:
Ethernet/IP · Modbus/TCP
ControlNet · DeviceNet
Modbus, MB+ · DH-485, DH+
Prousys can build your wide area network or field SCADA system with communication systems that include :
Analog/Digital Leased Line
UHF / Microwave / Satellite
FCC Licensed Frequencies
Unlicensed Spread Spectrum
With proven equipment from Cisco, Dell, HP, Rockwell, Motorola, Data-Linc, Metricom, Breezecom, MDS, Adtran and Esteem.